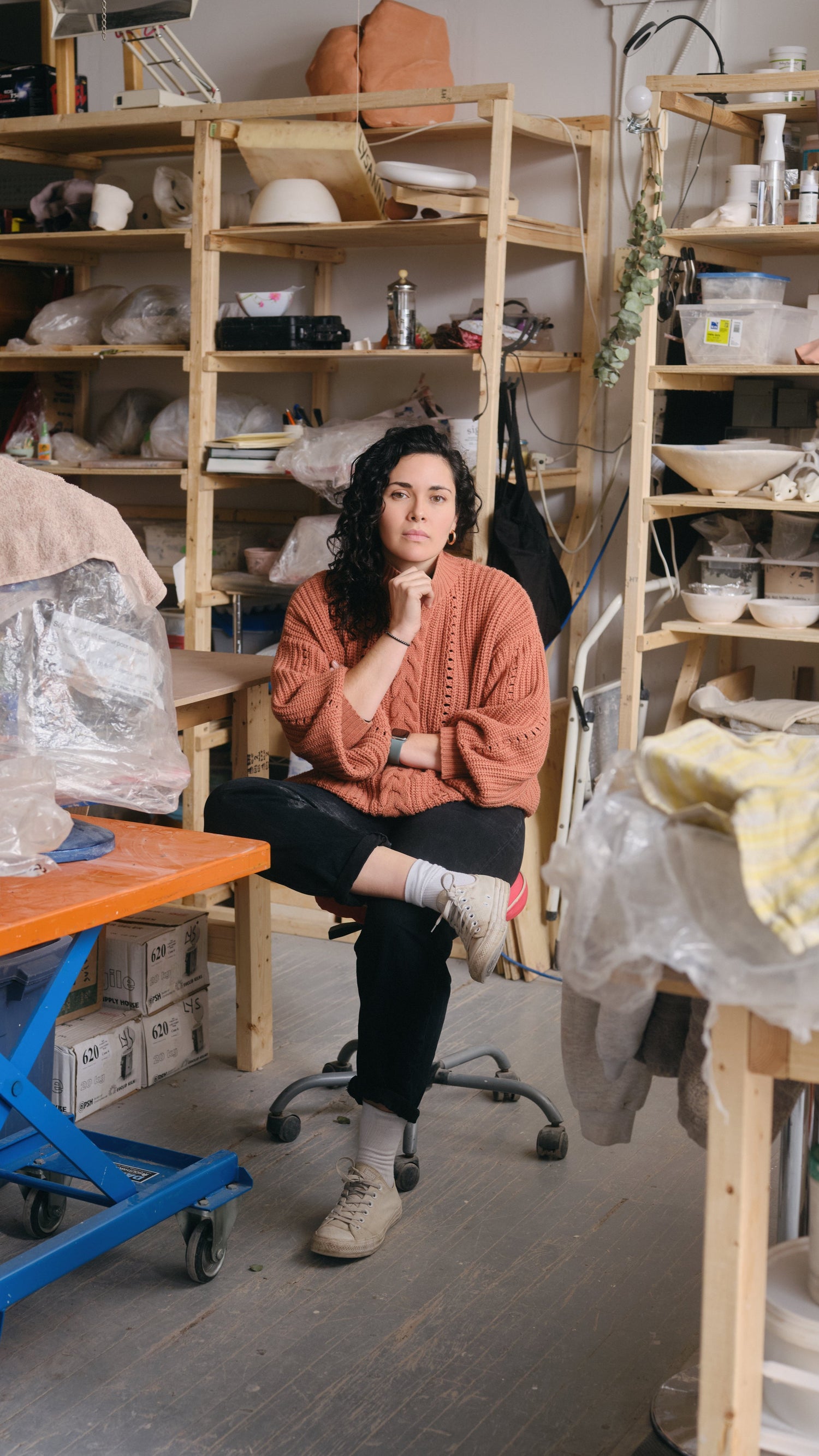 Helen Adilla Arceyut-Frixione
Influenced by her Nicaraguan heritage, Helen Adilia Arceyut Frixione (HAAF) uses vibrant colors, textures, and shapes in her work. She is passionate about creating ceramic art that engages with her culture's history, values, and rituals. Helen explores these themes through her artwork.My work is rooted in my experiences of identity, migration, and displacement. My art explores the complexity of my mixed identity within a foreign environment. I use my ceramic art and utilitarian work to contemplate the intersection between my heritage, the collective culture of my homeland, and the multiple identities I have come to inhabit.
Her line of small-batch ceramics; Ritual Objects invites you to reconnect and be present in your everyday rituals. Being present means communion with our environment and the things that occupy that space.
Helen makes functional ceramics using coil and slab-building techniques; every piece is unique. Each object is created with care and the intention to elevate your home into a sanctuary. Ritual Objects exists to enrich our lived experiences.
In addition to her art pieces and functional wares, Helen co-founded an inclusive artist collective that promotes and supports other ceramic artists in Montreal.
Helen currently lives in Montreal.